Recent Posts
Organic and supportive colors to celebrate a greener Holi in India
Abandoned in temples and large hotels, the flowers of New Delhi have a second life to be converted into colored powders, a safer way to color the body during the festival of Holi and also can be very supportive.
As every year, millions of people "play" Holi today throughout India, the colorful Hindu festival that a day after the first full moon in March marks the beginning of the spring season in the Asian country.
Dances and music are mixed in this traditional party with water and tons of "gulal", colored powders that are thrown happily among the participants, but some of these pigments have chemical components that can be harmful to health.
To achieve a less harmful festival, the NGO Society for Child Development (SFCD) of New Delhi included among its activities a program to produce organic products from natural waist.
The project "Avacayam", which in Sanskrit means "collect flowers", has been working since 2000 with people with intellectual disabilities who convert abandoned petals into colored powders, and then sell them and help the group financially.
"All the money that arrives is reused in the organization: we run a small school for children with disabilities and we pay people who work during the year, so they can have income," says Efe Madhumita Puri, founder of the association.
From Monday to Saturday, a small green van carries the floral remains of different temples, banquet halls, wedding houses and large hotels to the NGO headquarters in the north of the Indian capital.
There, a group of able workers classifies the product according to its color and distributes it in different baskets, while others are responsible for cutting the petals into smaller pieces.
After this, the remains obtained are left to dry and prepared for sale, mainly to large companies that buy wholesale and then distribute it, although it is also packaged in small quantities, says Puri.
The SFCD, in addition to giving work to dozens of people who due to their different cognitive abilities cannot access it, contributes to increasing the use of organic "gulal" during the Holi, much less harmful to health than that manufactured with chemical products.
"Colors that are not organic carry heavy metals, some even have pieces of glass.When they are applied, they can cause abrasions on the skin and damage the hair," explains Efe Soni Nanda, a dermatologist at the Max Hospital in the Indian capital.
The powders, which must be rubbed on the face, are also usually thrown away, so they can enter the eyes and damage the corneas, or be inhaled, causing nasal problems.
"Organic colors are normally quite safe and do not stay on the skin for a long time, but they are also more expensive," the doctor said. And the fact is that the natural product can quadruple the price in comparison with the chemical, according to Efe Vikram Singh, a wholesaler of articles for parties.
However, more and more people are interested in organic colored powders, emphasizes the merchant, who calculates around 10% the increase in sales compared to the artificial each year.
A theory that confirms Puri, who comments excitedly how the production of "Avacayam" has gone from the 20 kilos that sold in the first batch of 2000 to the 15 or 20 tons that have put this year in circulation.
"When you go to the market there is always the difficulty, the risk and the fear that this year will not go well … but always does," he says.
Balanced nutrition: The healthiest ways to cook
To ensure that our diet is as healthy and varied as possible, not only must we take into account the selection of food, but also the way it is prepared.
When it comes to following a healthy and balanced diet, not only the selection of the food and ingredients of the menu influences but also its preparation. Frying or cooking on the grill? Boiled or steamed? Did you know that cooking papillote is one of the healthiest forms? What is the way of cooking that best preserves nutrient from food? These are some of the questions that should be asked when choosing and planning a balanced menu.
Healthy and balanced diet
A healthy and varied diet, in which foods from all groups of the food pyramid are included, is the best way to keep our body protected from health problems and disorders.
How to follow a healthy diet? Taking into account the number of calories that we must include according to our age and our energy needs, knowing which are the best foods and which should avoid or reduce their intake and, last but not least, take into account the preparation or preparation of the dishes. And the way to cook is essential to get food to keep the largest number of nutrients in its preparation. Take note of the healthiest ways to cook:
Grilled: one of the healthiest ways
Cooking on the grill, especially foods such as meat and fish, helps to maintain the nutrients of the food, reduces the level of fats and facilitates their digestion. It is healthier than frying food, and in the case of foods such as vegetables, it conserves its nutrients better.
Although it is not recommended to maintain a healthy diet, when we opt for fried foods, it is best to opt for low saturation oils, such as olive oil or coconut oil, and never use steaming or burning oil. Making mention of olive oil, it is advisable to remember that it is one of the essential ingredients in what is considered to be the most balanced diet, the Mediterranean diet. It is true that pressing cold and raw is when olive oil provides all its nutrients and innumerable benefits.
Cooking methods
Cooking food in boiling water is one of the best known and most used cooking methods. In general, it is considered a healthy way of cooking, but it is important to consider certain aspects.
In the first place, the food should be put in when the water is boiling, so that the food is sealed instantly and does not lose its nutrients and natural properties. If we throw food cold, we will encourage water-soluble vitamins, carbohydrates and mineral salts to dissolve in cold water. If we are going to conserve the water to take it, as in the preparation of a broth or stew, there is no problem, but if we only take the dry foods, we must take this detail into account.
In addition, it is advisable to take the minimum amount of water to prevent the nutrients from being diluted. Foods such as rice, pasta, legumes or eggs are the most advisable to be prepared in this way.
The steam cooking is one of the healthiest cooking methods. According to experts in dietetics and nutrition, this cooking method cooks food more slowly, so it helps to better preserve its nutrients, nitrates and aromatic principles.
Cooking in a pressure cooker has detractors and defenders. While detractors say that the rapid cooling of food causes them to lose their nutrients, advocates believe that reducing the cooking time of food helps to conserve much better nutrients and vitamins from food. In addition, the pressure cooker is a great energy and time-saving.
Cooking in the oven
Another interesting way to prepare the menus is baked, yes, it is better to do it at a moderate temperature than at high temperatures so as not to lose the properties of the food, although the preparation time is longer.
One of the healthiest cooking techniques is the papillote. It basically consists of wrapping the food in brown paper (never in aluminum) and placing it in the oven for a maximum of twenty minutes. Before baking it can be seasoned with lemon juice or spices. A form of preparation that is advisable with almost all kinds of foods, such as vegetables, fish (without spines), meat (without bones), potatoes and fruit (in this case, try apples, peaches or pears).
Slow pots to cook healthily
Kitchen robots and slow cookers are taking off in new forms of preparation. Not only are they a clean and effective way of cooking, because it helps to invest better cooking times, but many defend that by having the possibility of regulating the temperature you can choose to cook food very slowly, which seems to better preserve its properties. In addition, this way of cooking requires much less oil than others.
Chanel lengthens the silhouette and bets on the plane on an autumnal catwalk
Chanel today closed Fashion Week in Paris by recreating a spectacular autumn landscape inside the Grand Palais, conquered by the "forest wizards" of the house, who wore coats to the feet and wore only flat shoes.
In recent seasons, sports and dancers have conquered the foot of the international catwalks, leaving behind the idea that the heel is the only synonym of elegance, as Chanel already showed, whose proposal for last year's low-heeled boots with glitter or transparent was a commercial success.
On this occasion, the house opted for oxford shoes, in black patent leather, and a series of musketeer boots with golden toe worn on a dark background or in a discrete pattern, similar to camouflage but also bright.
The silhouette becomes completely straight, by coats and skirts in "tweed" to the feet, combined with short jackets, in a series of very winter outfits, decorated with large wool scarves, sleeves of hair and woolen sweaters.
Still, the collection was much more youthful than in other occasions thanks to the introduction of floral prints, matching a set so achieved that in the huge entrance of this building next to the Seine River, famous for its glass roof, smelled of earth wet, as some guests commented.
The ground was full of fallen leaves and several trees populated with wet moss divided the walkway in two, in a harmonious result of autumn colors: dark greens, grays, and blacks mingled with golds, beiges, browns, and oranges.
The designer and emblem of the house, the German Karl Lagerfeld, also introduced several technical pieces, such as down jackets – so in vogue in recent seasons – that entered the firm in a "tweed" version, or revisiting the classic straight jackets of the House in this waterproof fabric with a quilted appearance.
A pseudo-masculine collection, loaded with hooded garments, high-waisted pants and wide leg in bright mermaid fabrics, where a disheveled top bun culminated a styling, in general, quite natural, also in makeup.
The proposal closed with a series of black dresses cut 20 years, with a straight neckline and long above the knees or ankle height, combined with accessories fluorine, such as fuchsia pink gloves and leather maxibolsos and embroidery, which They led to handbag mode.
In the cast of models, there was no lack of Kaia Gerber, the daughter of Cindy Crawford, who has been devastating for three seasons in Paris; in addition to the Dutch Marjan Jonkman, the French Camille Hurel and the Italian Greta Varlese and Vittoria Ceretti, some of the most requested of the moment.
The model Caroline de Maigret, the image of the house, and the British actress Keira Knightley, who wore an Haute Couture dress from the Spring-Summer 2018 collection, were some of Chanel's guests.
The performer of films like "Pirates of the Caribbean" or "Anna Karenina" came along with her husband, the musician James Righton.
Paris says goodbye to this Fashion Week, where more than 60 companies presented on the catwalk their prêt-à-porter collections for autumn-winter 2018/2019, closing the cycle of international catwalks behind London, New York, and Milan.
With a nine-day agenda, where the parades are held every hour, the capital of France prevails among its competitors as the longest appointment and meeting point of international buyers and journalists who, according to the French Fashion Institute, leave as it passes through the city between 400 and 500 million euros (from 492 to 615 million dollars).
Weekly menu of anti-inflammatory diet to reduce swelling
If you want to stop feeling bloated all day, take note of this weekly anti-inflammatory menu.
Every day you feel bloated, your belly and your whole body are constantly inflamed, you retain liquids, you have a lot of gases and during your menstruation, you usually inflame excessively. It's time to make a diet change in your diet so that you reduce the swelling. We tell you how and an example of a weekly anti-inflammatory menu.
Anti-inflammatory diet: how to make it
There are foods that help inflame our colon and digestive system, as well as our body, as well as others that help the body work better, favoring the proper absorption of nutrients and the elimination of toxic substances and waste from our body. In fact, a balanced diet should be focused on improving the inflammatory processes of the body, that is, an anti-inflammatory diet.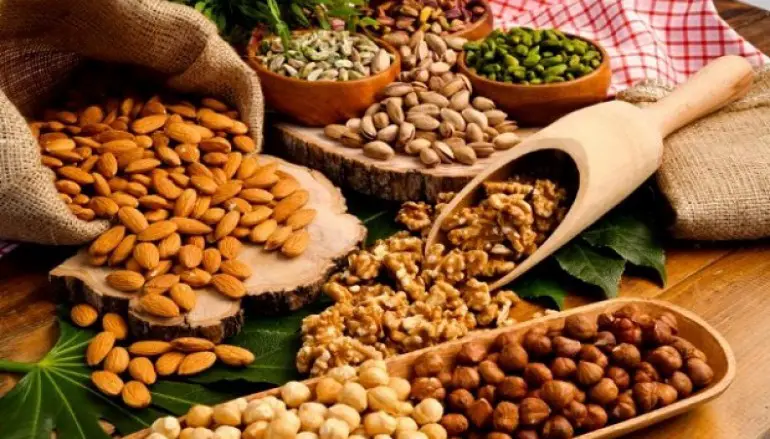 The foods that contribute to inflaming our body inside and out are sugars, simple carbohydrates, saturated fats, some starches, dairy products, alcohol, red meat and processed foods.
Conversely, anti-inflammatory foods or foods that do not inflame the body are most vegetables (tomatoes and potatoes can cause inflammation in some people), fish, lean meats, legumes and whole grains consumed in moderation, nuts, and spices such as ginger and turmeric, known for their anti-inflammatory properties.
Therefore, this last group of foods must be present in the highest percentage of our diet, avoiding or eliminating completely the foods of the first group.
Anti-inflammatory tips
In addition to the above suggestions for feeding it is important that you do not consume carbohydrates (sugars and flours) after 6 or 7 in the evening unless you exercise at night.
Another anti-inflammatory trick is to take a glass of warm water daily with a splash of natural lemon juice. Wait 15 minutes before breakfast.
Finally, it is important to drink enough daily recommended water (from a liter and a half to two liters), to help the body to properly digest food, stay hydrated and avoid fluid retention.
Weekly anti-inflammatory menu
Here is an example of a weekly menu designed for an anti-inflammatory diet. Goodbye to the swelling!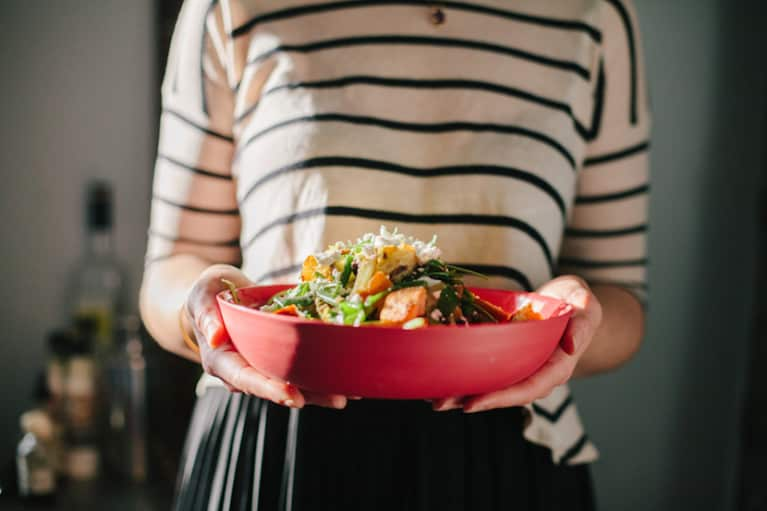 Monday: the week begins with inflammation
Breakfast: a bowl of sprouted oats soaked from the previous night with inflated spelled cereals and some seeds such as walnuts, cranberries, and chia.
Mid-morning: the ideal is to eat the fruit between meals. Take the opportunity to eat the piece of fruit that you like most, such as a slice of melon.
Food: Quinoa salad with baked turkey crumbled, grated carrot, green pepper, spring onion, tomato and rosemary (you can add all the vegetables you want) and a slice of whole grain bread.
Snack: Kefir with flax seeds and a teaspoon of honey.
Dinner: Salad of fresh spinach, pineapple and vegan cheese (you can eat some fresh cheese or yogurt since they are less inflammatory dairy). Accompany the salad with wild asparagus omelet.
Anti-inflammatory Tuesday
Breakfast: Nutritious milkshake with almond milk, oat flakes, the fruit of choice (for example, strawberries, pineapple …), at least one nutritious ingredient (a vegetable such as carrots or spinach leaves) and flax seeds. If you like strong breakfasts, you can accompany it with a toast of gluten-free bread with honey, ghee or clarified butter or compote of natural apple.
Mid-morning: A fruit of choice.
Food: Lentil tabby with roasted vegetables with coconut oil, such as pumpkin, spinach, onion, cherry tomatoes, accompanied by slices of avocado. The idea is that you do not eat bread, but if you are going to eat it, it is better to be whole and/or gluten-free.
Snack: Yogurt or kefir with fruits
Dinner: Try fermented foods such as herring, pickles or fermented vegetables. They will help you improve your digestion.
Anti-inflammatory menu: Wednesday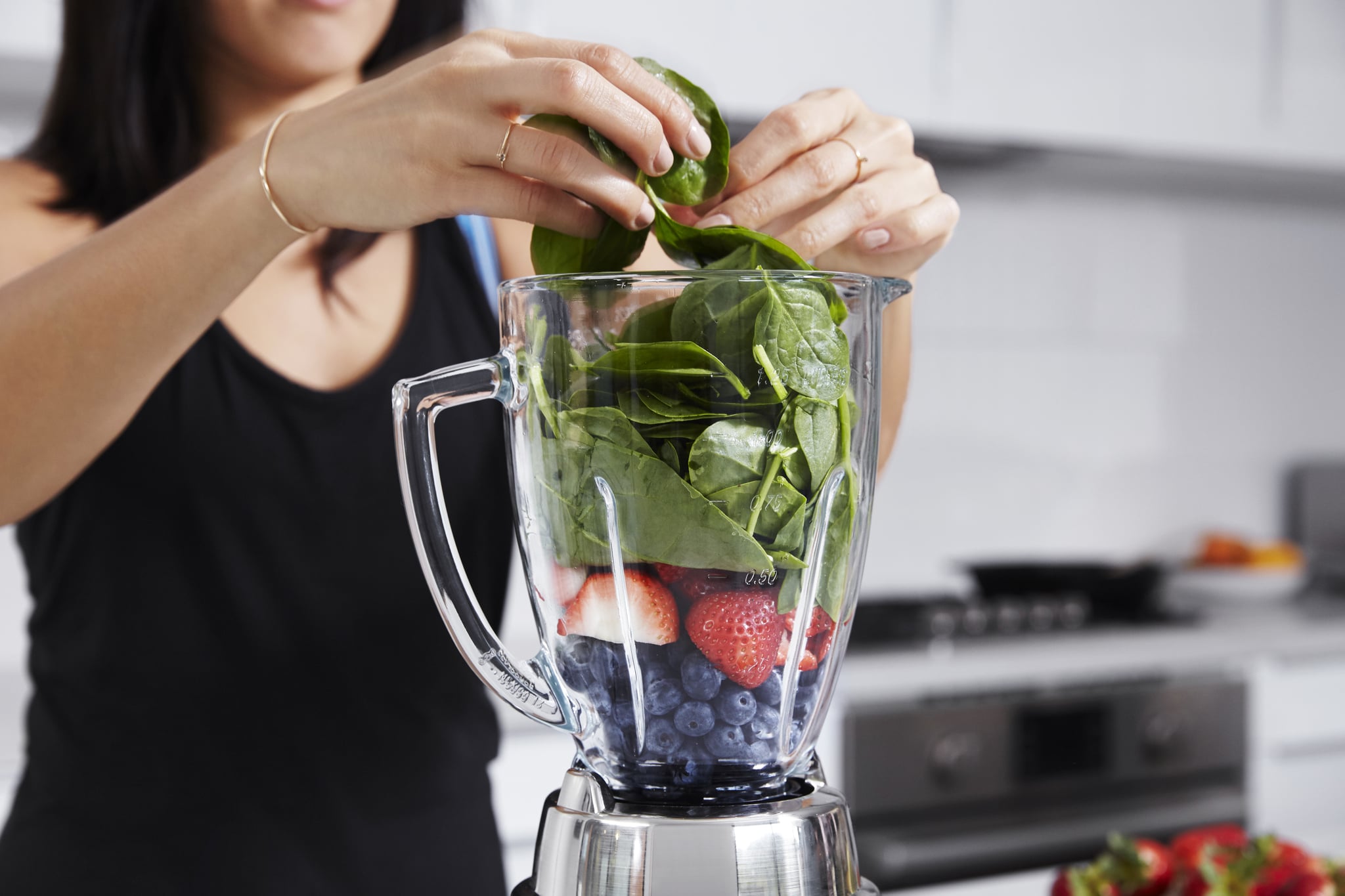 Breakfast: Rice pancakes with olive oil and tofu or fresh cheese. An orange juice or a fruit smoothie without milk. Green Tea.
Mid-morning: An apple with tahini.
Food: Steamed vegetables: broccoli, red onion, carrot, zucchini … You can sprinkle with extra virgin olive oil or a natural sauce like tahini. Grilled salmon with garlic and parsley.
Snack: a piece of dark chocolate and a green tea.
Dinner: Grilled turkey with grilled vegetables of your choice.
Thursday without swelling
Breakfast: Scrambled eggs with spinach and tomato. A slice of bread without gluten or wholemeal bread.
Mid-morning: try to eat papaya with honey, it helps to improve digestion.
Food: Whole rice with beans and squash. You can spice your dish with a touch of turmeric and ground ginger. Salad of green leaves with lettuce, kale, and sprouts of alfalfa or broccoli.
Snack: yogurt or kefir with chia seeds.
Dinner: Cream of vegetables: it can be hot with the vegetables that you have at home or cold, for example of melon and mint.
Anti-inflammatory Friday
Breakfast: Gluten-free or whole-wheat toasts with tomato, avocado and flax and chia seeds. A green tea
Mid-morning: fruit smoothie.
Food: Chickpea salad or other legumes with hard-boiled egg, cucumber, tomato, carrot, and onion.
Snack: Brown rice pancakes with ghee.
Dinner: Fish with papillote with vegetables (red pepper, onion, carrot …). We recommend choosing a blue fish like sardines.
Saturday anti-inflammatory diet
Breakfast: If you feel like making a sweet breakfast, try some coconut flour pancakes with honey or agave honey topping, some black chocolate chips, and nuts.
Mid-morning: a toast of whole wheat bread with olive oil, avocado, and ham. It's Saturday!
Food: Couscous with salmon, leek, tomato and spinach and a touch of fresh ginger cooked together with couscous.
Snack: a citrus fruit or pineapple.
Dinner: Cooked chard with potatoes and a touch of turmeric. You can add a lean protein such as turkey, chicken or a fish.
Anti-inflammatory Sunday
Breakfast: Slices of wholemeal or gluten-free bread with olive oil and turkey.
Mid-morning: Yogurt with nuts and a teaspoon of honey.
Food: Tuna marinated in soy sauce and sesame seeds and mushrooms with grilled vegetables.
Snack: A green tea and a fruit
Dinner: Grilled chicken fillet and carrot cream with turnip and a touch of curry.