If you want to stop feeling bloated all day, take note of this weekly anti-inflammatory menu.
Every day you feel bloated, your belly and your whole body are constantly inflamed, you retain liquids, you have a lot of gases and during your menstruation, you usually inflame excessively. It's time to make a diet change in your diet so that you reduce the swelling. We tell you how and an example of a weekly anti-inflammatory menu.
Anti-inflammatory diet: how to make it
There are foods that help inflame our colon and digestive system, as well as our body, as well as others that help the body work better, favoring the proper absorption of nutrients and the elimination of toxic substances and waste from our body. In fact, a balanced diet should be focused on improving the inflammatory processes of the body, that is, an anti-inflammatory diet.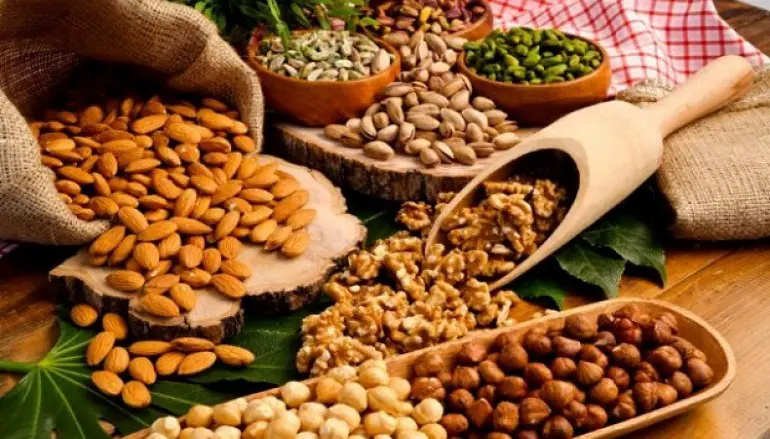 The foods that contribute to inflaming our body inside and out are sugars, simple carbohydrates, saturated fats, some starches, dairy products, alcohol, red meat and processed foods.
Conversely, anti-inflammatory foods or foods that do not inflame the body are most vegetables (tomatoes and potatoes can cause inflammation in some people), fish, lean meats, legumes and whole grains consumed in moderation, nuts, and spices such as ginger and turmeric, known for their anti-inflammatory properties.
Therefore, this last group of foods must be present in the highest percentage of our diet, avoiding or eliminating completely the foods of the first group.
Anti-inflammatory tips
In addition to the above suggestions for feeding it is important that you do not consume carbohydrates (sugars and flours) after 6 or 7 in the evening unless you exercise at night.
Another anti-inflammatory trick is to take a glass of warm water daily with a splash of natural lemon juice. Wait 15 minutes before breakfast.
Finally, it is important to drink enough daily recommended water (from a liter and a half to two liters), to help the body to properly digest food, stay hydrated and avoid fluid retention.
Weekly anti-inflammatory menu
Here is an example of a weekly menu designed for an anti-inflammatory diet. Goodbye to the swelling!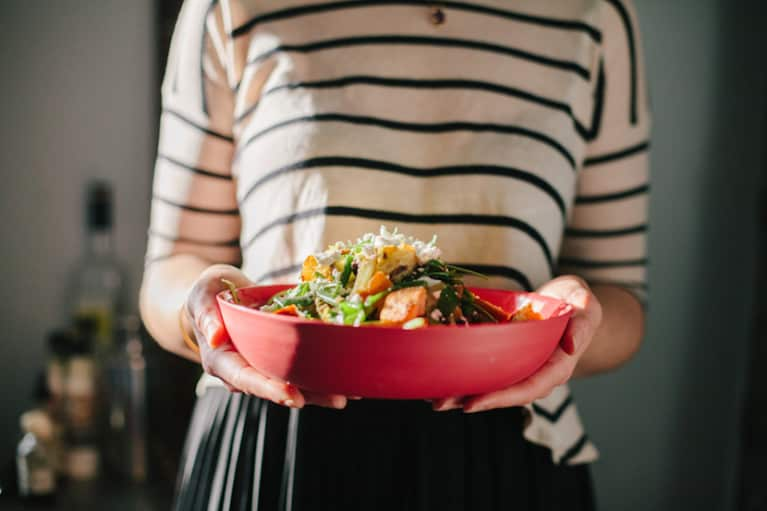 Monday: the week begins with inflammation
Breakfast: a bowl of sprouted oats soaked from the previous night with inflated spelled cereals and some seeds such as walnuts, cranberries, and chia.
Mid-morning: the ideal is to eat the fruit between meals. Take the opportunity to eat the piece of fruit that you like most, such as a slice of melon.
Food: Quinoa salad with baked turkey crumbled, grated carrot, green pepper, spring onion, tomato and rosemary (you can add all the vegetables you want) and a slice of whole grain bread.
Snack: Kefir with flax seeds and a teaspoon of honey.
Dinner: Salad of fresh spinach, pineapple and vegan cheese (you can eat some fresh cheese or yogurt since they are less inflammatory dairy). Accompany the salad with wild asparagus omelet.
Anti-inflammatory Tuesday
Breakfast: Nutritious milkshake with almond milk, oat flakes, the fruit of choice (for example, strawberries, pineapple …), at least one nutritious ingredient (a vegetable such as carrots or spinach leaves) and flax seeds. If you like strong breakfasts, you can accompany it with a toast of gluten-free bread with honey, ghee or clarified butter or compote of natural apple.
Mid-morning: A fruit of choice.
Food: Lentil tabby with roasted vegetables with coconut oil, such as pumpkin, spinach, onion, cherry tomatoes, accompanied by slices of avocado. The idea is that you do not eat bread, but if you are going to eat it, it is better to be whole and/or gluten-free.
Snack: Yogurt or kefir with fruits
Dinner: Try fermented foods such as herring, pickles or fermented vegetables. They will help you improve your digestion.
Anti-inflammatory menu: Wednesday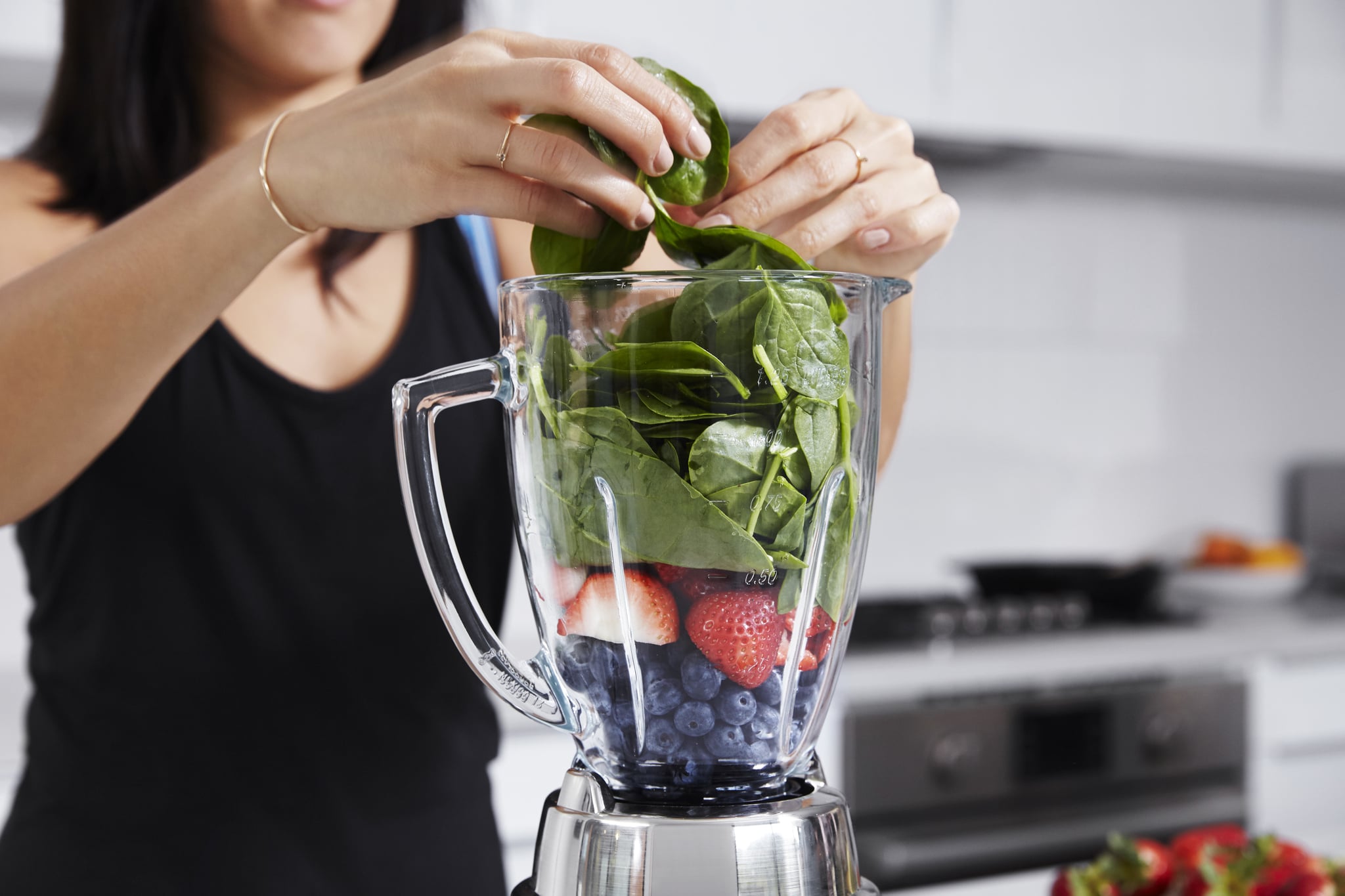 Breakfast: Rice pancakes with olive oil and tofu or fresh cheese. An orange juice or a fruit smoothie without milk. Green Tea.
Mid-morning: An apple with tahini.
Food: Steamed vegetables: broccoli, red onion, carrot, zucchini … You can sprinkle with extra virgin olive oil or a natural sauce like tahini. Grilled salmon with garlic and parsley.
Snack: a piece of dark chocolate and a green tea.
Dinner: Grilled turkey with grilled vegetables of your choice.
Thursday without swelling
Breakfast: Scrambled eggs with spinach and tomato. A slice of bread without gluten or wholemeal bread.
Mid-morning: try to eat papaya with honey, it helps to improve digestion.
Food: Whole rice with beans and squash. You can spice your dish with a touch of turmeric and ground ginger. Salad of green leaves with lettuce, kale, and sprouts of alfalfa or broccoli.
Snack: yogurt or kefir with chia seeds.
Dinner: Cream of vegetables: it can be hot with the vegetables that you have at home or cold, for example of melon and mint.
Anti-inflammatory Friday
Breakfast: Gluten-free or whole-wheat toasts with tomato, avocado and flax and chia seeds. A green tea
Mid-morning: fruit smoothie.
Food: Chickpea salad or other legumes with hard-boiled egg, cucumber, tomato, carrot, and onion.
Snack: Brown rice pancakes with ghee.
Dinner: Fish with papillote with vegetables (red pepper, onion, carrot …). We recommend choosing a blue fish like sardines.
Saturday anti-inflammatory diet
Breakfast: If you feel like making a sweet breakfast, try some coconut flour pancakes with honey or agave honey topping, some black chocolate chips, and nuts.
Mid-morning: a toast of whole wheat bread with olive oil, avocado, and ham. It's Saturday!
Food: Couscous with salmon, leek, tomato and spinach and a touch of fresh ginger cooked together with couscous.
Snack: a citrus fruit or pineapple.
Dinner: Cooked chard with potatoes and a touch of turmeric. You can add a lean protein such as turkey, chicken or a fish.
Anti-inflammatory Sunday
Breakfast: Slices of wholemeal or gluten-free bread with olive oil and turkey.
Mid-morning: Yogurt with nuts and a teaspoon of honey.
Food: Tuna marinated in soy sauce and sesame seeds and mushrooms with grilled vegetables.
Snack: A green tea and a fruit
Dinner: Grilled chicken fillet and carrot cream with turnip and a touch of curry.