How Did the Iconic Actress & Singer Die?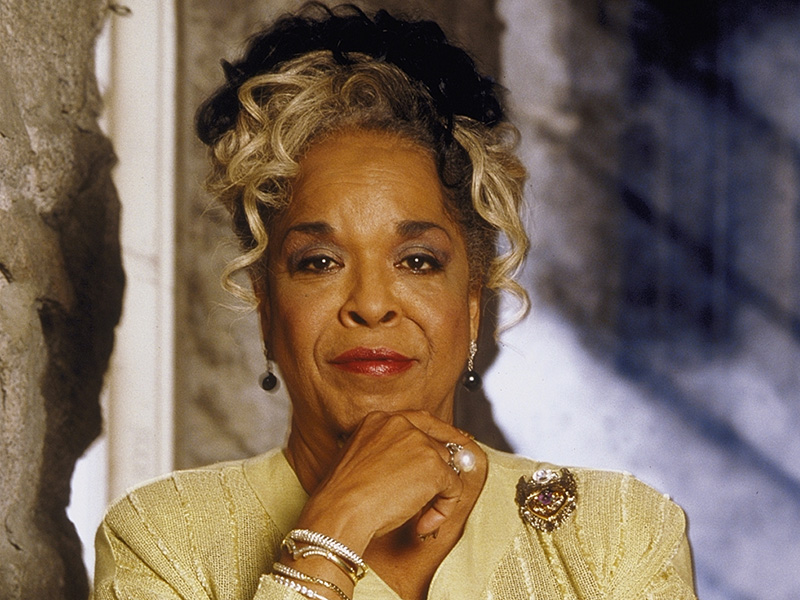 Della Reese, the iconic actress and music icon best known for her starring roles in movies like Harlem Nights and dozens of TV series such as Touched By An Angel, has died. She was 86 years old.
How did Della Reese die? What was her cause of death?
While her official cause of death hasn't been revealed, the beloved singer and actress had reportedly battled diabetes for years, and her family said she passed away Sunday (Nov. 19) in her California home.
Her Angel co-star and longtime friend Roma Downey released the following statement exclusively to People:
"On behalf of her husband, Franklin Lett, and all her friends and family, I share with you the news that our beloved Della Reese has passed away peacefully at her California home last evening surrounded by love. She was an incredible wife, mother, grandmother, friend, and pastor, as well as an award-winning actress and singer. Through her life and work she touched and inspired the lives of millions of people.

"She was a mother to me and I had the privilege of working with her side by side for so many years on Touched By an Angel. I know heaven has a brand new angel this day. Della Reese will be forever in our hearts. Rest in peace, sweet angel. We love you."
https://www.youtube.com/watch?v=tKO7iX86XWA
Della Reese (born: Delloreese Patricia Early) co-starred alongside Roma Downey on "Touched by An Angel," playing the role of the angel supervisor Tess. Reese had other TV roles in shows like The Mod Squad, Police Woman, Sanford and Son, The Love Boat, Crazy Like a Fox, 227, MacGyver, Designing Women, Disney Channel's That's So Raven, The Young and the Restless and many more.
Reese also appeared as a panelist on several episodes of the popular TV game show Match Game, and was the first black woman to guest host The Tonight Show in 1970.
In addition to her co-starring role alongside Eddie Murphy as brothel club owner madam Vera in Harlem Nights, Reese also appeared in the films A Thin Line Between Love and Hate and Beauty Shop, among others. She also played the voice of the wise, elderly dinosaur Eema in Walt Disney's CGI film Dinosaur.
Della Reese was also an accomplished gospel singer, having been discovered by Mahalia Jackson when she was just 13 years old, and went on to become an ordained minister in the 1980s.
Della Reese was preceded in death by her daughter, Deloreese, and leaves behind children James, Franklin, and Dominique, as well as her husband, Franklin Lett.
Be the first to receive breaking news alerts and more stories like this by subscribing to our mailing list.
#CancelNetflix Trends on Twitter In The Middle Of 'Cuties' Conflict, Netflix Defends Film As "Social Discourse" Versus Sexualization of Youthful Children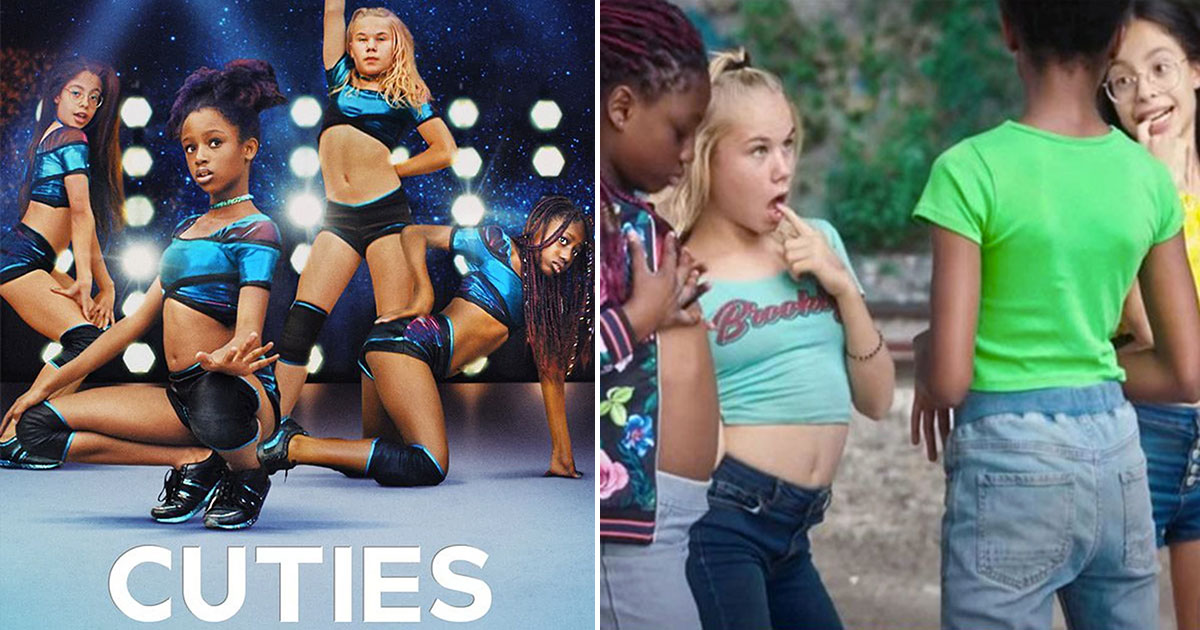 The debatable French movie Cuties has sparked a lots of backlash versus Netflix, with movie critics stating that it over-sexualizes children.
The flick tells the tale of a gifted 11- year-old Senegalese woman in Paris that joins a hip-hop dance performers in an initiative to get away family members disorder.
In spite of the outrage, the film was applauded when it debuted back in January during the Sundance Movie Celebration in Utah for exactly how it dealt with the hypersexualization of prepubescent ladies.
Netflix was forced to excuse a coupon poster of the kid stars positioning seductively in their dance costumes, as well as after the film premiered on Netflix today, the backlash continued as the hashtag "#CancelNetflix" remained the trending topic on Twitter for 2 days.
#cancelnetflix is trending top on Twitter, as well as forever factor. Join me and cancel your @Netflix account. Search #cancelnetflix if you don't already know why.

YOU can make a distinction. pic.twitter.com/HzZ0gC5XLF

— Ron Setran (@RonSetran) September 11, 2020
Regardless of what side you are on we can all concur this is entirely revolting #CancelNetflix pic.twitter.com/JNaLOy3f3X

— Leon (@Leonrh4) September 11, 2020
#CancelNetflix because they put borderline kid p/rn on their platform. pic.twitter.com/Wo7ssWIPQD

— Ella #BlackLivesMatter (@Ella58577505) September 11, 2020
A new level of feeding pedophilia, 11 years old ladies making a +18 film, this crap reached quit #CancelNetflix pic.twitter.com/S5Al0iSEyE

— [email protected] (@guenezch) September 11, 2020
#CancelNetflix As a result of the release of the movie "Cuties" which is about an 11- year-old African Muslim girl studying in France. The film offends Islam and its greed for pedophilia. In addition to a lot of revolting acts released by Netflix ?? pic.twitter.com/U5Qnm29 eEW

— Mohammed ali (@Mhmdai17) September 11, 2020
#CancelNetflix what the hell. pic.twitter.com/kBLmCRWNz9

–?????? (@sxftjxn) September 11, 2020
When its dark online reputation demand explanation to the clients !!! #CancelNetflix pic.twitter.com/y3V3MC1aMr

— Khaleeji (@Khaleeji18) September 11, 2020
A Change.org application was also launched, advising Netflix consumers to terminate their subscriptions because of the preferred streaming solution organizing material "that ventures kids and also produces a disturbing ambiance."
" From cuties to Large Mouth to other films mocking religions as well as making use of youngsters, Netflix is no longer the family members pleasant streaming service I as soon as believed it to be," reviews a message on the campaign, which presently has over 600,000 signatures.
The reaction has motivated Netflix authorities to release a declaration protecting Cuties and also insisting that the film "is a social discourse against the sexualization of children."
The statement proceeded: "It's a prize-winning movie and also a powerful story regarding the stress young girls encounter on social networks as well as from society more normally growing up– as well as we 'd motivate any individual who respects these crucial concerns to enjoy the film."
#CancelNetflix Fads on Twitter Amidst 'Cuties' Debate, Netflix Defends Film As "Social Commentary" Versus Sexualization of Youthful Children is a message from: Chatter On This – Popular Culture, News & & Videos
Whitney Houston Shades Paula Abdul in Documentary Trailer: "That Woman Is Singing Off-Key on the Record!"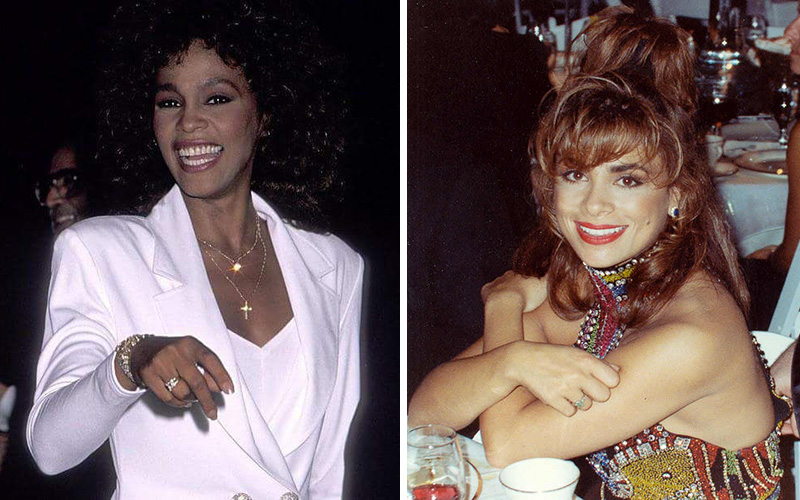 Whitney Houston was understood for her voice, however she was likewise recognized for another thing: Her happily shady remarks!
Remember when she went all the means AWF on Wendy Williams back in 2003?
At one point in the "discussion," Whitney basically informed ole woman to " money [her] ousside" and called Wendy out for her looks. Whitney's words specifically: "If this were in the past in Newark, I 'd satisfy you outside" and "I make certain when you look at yourself in the mirror you have some reservations regarding your look, too … I've seen you! I RECOGNIZE how you look!"
And we can't forget that Diane Sawyer meeting when, in reaction to claims that she was a medication abuser, especially of the crack cocaine variety, she got homegirl all the means together. "First of all, allow's obtain one point straight," she claimed while getting hold of a cup of tea.
Reacting to rumors as well as tabloid headings that she invested $730,000 on her medication practice, she after that uttered the currently iconic words, which we make use of in the blog sites and on social media sites all the time to confirm whether or not something is actual: " I WAN NA SEE THE RECEIPTS!"
So, yeah, Whitney Houston was a journey. And also in the trailer for her forthcoming docudrama "Whitney," we obtain to see a load of behind the scenes video, including a moment where she shields the fawk out of Paula Abdul, who was her market opponent at the time.
Whitney was resting down with her mommy, Cissy Houston, and was chatting about the hazards of popularity when she brought Paula Abdul into the discussion.
When I saw that trailer for the very first time, that line took me OWT, I inform you, as well as I will definitely be mosting likely to the cinemas to see the documentary when it is launched on July sixth.
The movie, routed by Kevin Macdonald promises to showcase an "unmatched, unflinching and also straightforward" portrait of the late vocalist as well as it features interviews with most of her buddies and also member of the family who were ready to splash all type of Whitney tea on camera.
However all of it isn't full of laughs. One heartbreaking discovery from Whitney's past was that she was sexually abused by her older cousin, Dianne Warwick's sister Dee Warwick.
Whitney's long time aide Mary Jones declares that being molested by her older cousin made Whitney question her own sexuality as well as contributed to her troubles with alcohol as well as drug abuse, though Whitney never ever spoke openly about her own alleged drug abuse.
Jones states in the docudrama, "I assume she repented … she made use of to state, 'I question if I did something to make [Dee Dee] think I wanted her.' I claimed, 'Stop. A predator is a killer is a killer.' If Cissy had actually understood, she would certainly have found a solution for it, because Cissy enjoys her youngsters.'"
" We always desired our movie to be a corrective to that tabloid tale," stated producer Simon Chinn. "These specify discoveries that I think will certainly obtain people to a deeper understanding of who Whitney was as well as in lots of ways retrieve her as an individual."
Whitney Houston Shades Paula Abdul in Docudrama Trailer: "That Lady Is Singing Off-Key on the Document!" is a blog post from: Gossip On This – Pop Culture, Information & & Videos
Whitney Houston Was Molested By Dionne Warwick's Sibling Dee Dee, Family Members & & Friends Case in New Docudrama (VIDEO)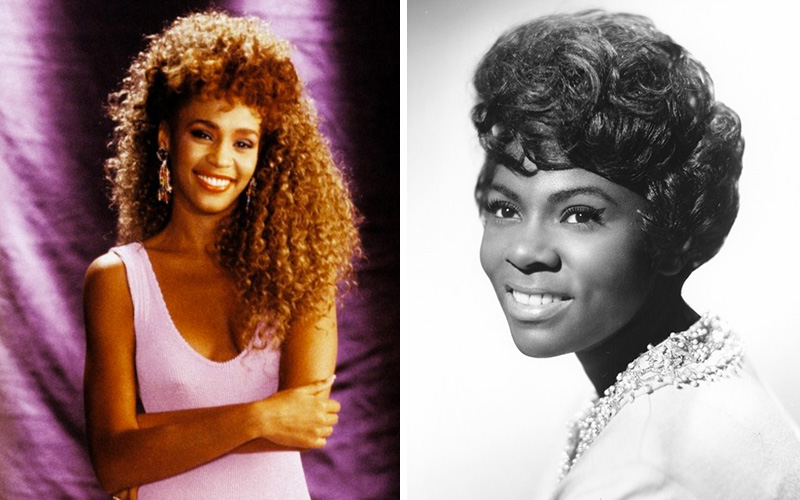 A new docudrama accredited by Whitney Houston's estate reveals the heartbreaking discovery that Whitney was sexually abused by her cousin Dee Warwick– the sis of the fabulous Dionne Warwick.
In "Whitney," which was made with the collaboration of Houston's household, the vocalist's long time assistant Mary Jones informs filmmaker Kevin Macdonald that the late singer informed her that Dee molested her at an extremely young age.
Houston's own sibling, Gary Garland-Houston, additionally says he was molested in between the ages of 7 as well as 9 by Dee Dee, and thought his late sis was abused.
Dee Warwick, who was 18 years Houston's elderly, passed away in 2008, 4 years prior to Houston passed away in a bath tub, which remained in component triggered by heart problem and substance abuse, according to a coroner's report.
The stunning revelations happen three-fourths quarters of the method into the movie, as well as right away cast a brand-new light on Houston's distressed life.
Jones claims that being molested by her older relative made Whitney question her own sexuality and also added to her issues with alcohol and also substance abuse, though Whitney never spoke publicly about her very own declared drug abuse.
I said, 'Stop.
" We always desired our movie to be a restorative to that tabloid tale," said producer Simon Chinn. "These specify discoveries that I assume will get individuals to a much deeper understanding of that Whitney was and in many methods retrieve her as a person."
Dee Warwick was the niece of Whitney's mother, Cissy Houston. Dee and her sis Dionne would certainly often sing in Cissy Houston's gospel group, the Drinkard Sisters. Dee Warwick, that earned two Grammy Award nominations in her occupation, likewise sang backup for Wilson Pickett, Aretha Franklin as well as others.
" Whitney," which premiered at the Cannes Movie Festival Wednesday (Might 16) is set up for an across the country launch in cinemas this summertime on July 7th, recommends the claimed cases of sexual assault took place while Cissy Houston was exploring.
As a result of what occurred to her as a kid while her mama was away exploring, Whitney is stated to have demanded taking her little girl with Bobby Brown, Bobbi Kristina Brown, on scenic tour with her. Bobbi Kristina passed away in 2015 after she was found less competent in a tub and was gotten rid of from life support following a six-month-long coma.
Kevin Macdonald, the director of "Whitney," provided a comprehensive interview regarding just how he verified the stunning sexual abuse accusations simply weeks prior to he completed the movie in an unique interview with IndieWire
" I had a feeling that there was something like that behind it," he said. There was something concerning her discomfort in her own skin, something regarding the way she offers or conceals herself, her absence of overt sexuality.
View the trailer for "Whitney" listed below:
Whitney Houston Was Molested By Dionne Warwick's Sister Dee Dee, Family Members & & Pals Insurance Claim in New Documentary (VIDEO) is a message from: Chatter On This – Pop Culture, News & & Videos