A Year of Careful, Prosaic, BUIDLing
Dec 18, 2019 at 17:30 UTCUpdated Dec 20, 2019 at 22:29 UTCBrian Behlendorf, executive director of HyperledgerThis post is part of CoinDesk's 2019 Year in Review, a collection of 100 op-eds, interviews and takes on the state of blockchain and the world. Brian Behlendorf is the Executive Director of Hyperledger, an open source group advancing…
Brian Behlendorf, executive director of Hyperledger
This post is part of CoinDesk's 2019 Year in Review, a collection of 100 op-eds, interviews and takes on the state of blockchain and the world. Brian Behlendorf is the Executive Director of Hyperledger, an open source group advancing cross-industry blockchain technology.
2019 has been a year of growth and maturity in the use of blockchain technology for real business needs. Even the term "blockchain" is mostly out of favor, never fully shaking its association with get-rich-quick schemes and behavioral engineering, and now avoided by anyone trying to get upper-management support for their work, in favor of "distributed ledgers" and "smart contract systems." 
Long gone are the days when an iced tea company could get a stock boost using the B word. Instead, this was a year of more prosaic BUIDLing, with announcements of production systems and value being created, punctuated by headlines showing policymakers and CEOs more broadly understanding and wrestling with the transformative impact the technology is starting to have. And, on the ground, there's nothing like lean times to sharpen developer attention on common code and common cause and getting things done.
Ironically for a technology entirely about decentralization, the two biggest institutions of their kind this year made announcements about blockchain initiatives that, between them, caused every boardroom and government policymaking office to take notice. The first, of course, was Facebook's launch of the Libra initiative. Libra's design would not have appeared technically feasible before the rise of both public and permissioned blockchains, which have helped establish both the architectural basics but also corporate acceptance of the DLT concept. 
Its major mistake was that Facebook marketed it initially as a Facebook-driven project, rather than as a consortium of companies. Blockchain is a team sport – the strength of all these projects lie in the community of companies pulling together around a common set of needs. Had Facebook taken a step back, and let the Libra Association establish its leadership of the project and walk the public through its objectives, it might have avoided much of the pushback. All this highlights the importance of governance on blockchain networks as well. I predict we will see Libra come back in 2020, with a running network, perhaps even in production, with the Calibra client from Facebook and maybe others. But it'll only work if they embrace the crowd as a (large!) peer rather than try to own the crowd. And when they do, they may find a lot of competition for cross-border currencies.
The second big announcement this year was Xi Xinping's declaration that China should "seize the opportunity" of blockchain technology – and very pointedly, with a digital yuan instead of bitcoin. China has been a hotbed of blockchain activity for the last few years – and not just regarding crypto mining hardware. The People's Bank of China has grown its blockchain trade finance network to over 40 Chinese banks, processing over a billion RMB of letters of credit daily. Walmart has been active in China too, deploying a blockchain system for food traceability. The Internet Courts in Beijing and Guangzhou use blockchain tech to make evidence submitted electronically tamper-proof via a consortium set up by LegalXChain.
Xi's declaration has now made this a matter of national competitiveness.
While other governments, such as Dubai and Holland, had launched blockchain initiatives, Xi's declaration has now made this a matter of national competitiveness. This is a huge boost to the blockchain industry in China, everyone from Baidu, Tencent, Alibaba / Ant Financial and Huawei to a long list of startups. It also raised the concern that the China blockchain industry and technologies may diverge from those outside, whether because of US sanctions or China's Great Firewall. Fortunately, we have not yet seen barriers emerge at Hyperledger; companies and developers in our community who hail from China are active, first-class participants in the community. 
In 2020, all these trends – increased adoption by mainstream enterprises, plus the growing and legit startup space around this, with greater attention paid by policymakers and more informed awareness by regulators – will meet up with a technology landscape that is finally coming together. We can see this at the level of ledgers and smart contracts, where the two largest ecosystems (Hyperledger Fabric and the Ethereum ecosystem) are now working more closely. This is thanks in no small part to the launch of the Hyperledger Besu project, bringing a full Enterprise Ethereum client into the Hyperledger fold. We can also see this in digital identity, where the Decentralized Identifier (DID) specification is now standards-track at the W3C. Meanwhile different identity community efforts (Hyperledger Indy, the DIF, Sovrin, and others) are describing ever more coherently how they plug together and will be bringing better identity management and privacy controls to end users.
From here out, the basic business and technical questions – can this be used for real-world use cases?; can competing vendors cooperate on common code and standards? – will be considered more or less answered, with new questions about governance of blockchain networks and interoperability between them taking center stage. Building out the talent pool for blockchain developers and administrators, professionalizing the service provider space, and sorting out the real ROI from the feel-good cheerleading, will be themes for the coming year. We and our community certainly plan to do our part.
Disclosure Read More

The leader in blockchain news, CoinDesk is a media outlet that strives for the highest journalistic standards and abides by a strict set of editorial policies. CoinDesk is an independent operating subsidiary of Digital Currency Group, which invests in cryptocurrencies and blockchain startups.
Suspect Who Shot 2 Louisville Cops During Breonna Taylor Protests Identified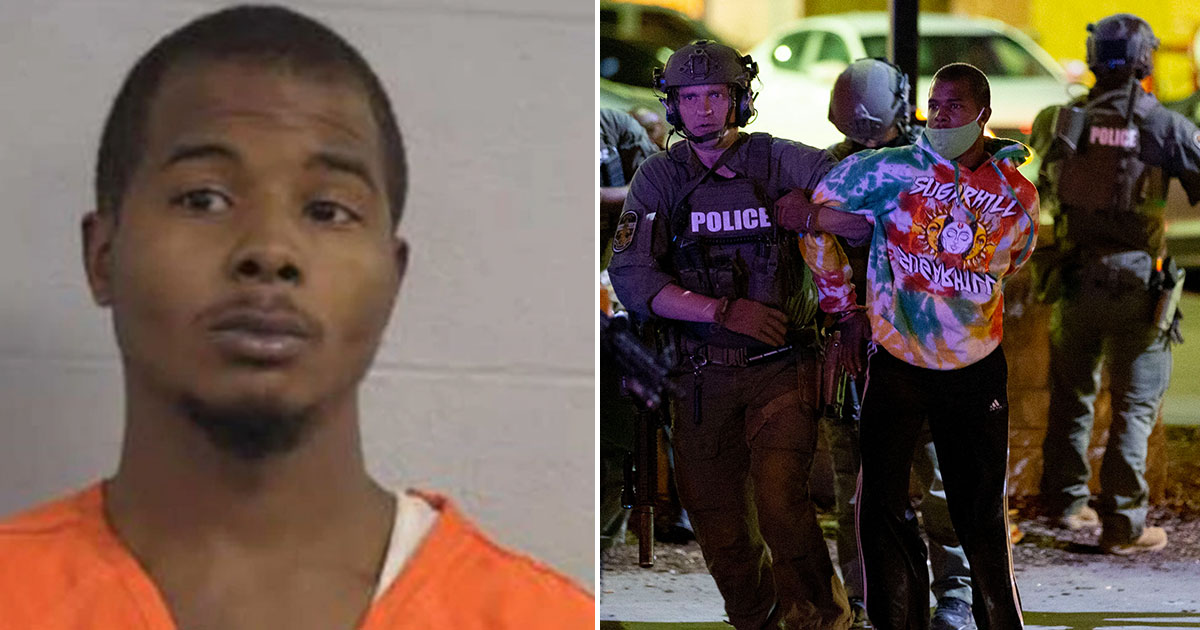 Officials with the Louisville Metro Cops Division have actually recognized the man captive that they say shot and injured 2 law enforcement officers Wednesday evening (Sep. 23) amid objections in the city.
The Louisville Courier-Journal reports:
Larynzo Johnson, 26, was apprehended at 8: 40 p.m., according to his citation, which mentioned he would certainly face numerous costs of first-degree assault of a police officer and first-degree wanton endangerment.

LMPD acting Principal Ronert Schroeder stated Thursday that the suspect will certainly be billed with 2 counts of attack and 14 counts of wanton endangerment, "all guided versus law enforcement officer."

Johnson is implicated of shooting two LMPD officers around 8: 30 p.m. Wednesday evening, as demonstrations continued across the city in the after-effects of the announcement that simply among the three police officers who terminated their weapons the evening Breonna Taylor was killed would certainly encounter costs.

Johnson's apprehension citation, offered by the workplace of the Jefferson Area Circuit Notary, said the suspect's actions "revealed an extreme indifference to the value of human life" and also put policemans at the scene at risk of death or serious injury.

The citation said LMPD officers were reacting to a big crowd at Broadway as well as Creek Street in downtown Louisville that had actually established fires and would certainly not spread after being warned.

Johnson was amongst the group and "deliberately utilized a handgun to fire numerous bullets at officers. Two police officers with LMPD were struck by the bullets causing serious physical injury."

Witnesses determined him as firing the gun and afterwards ranging from the scene, the citation states, and he was in belongings of a handgun when he was restrained.

Footage reviewed by LMPD policemans, according to the citation, showed him shooting the tool, as well as a National Integrated Ballistic Details Network examiner was exploring an association between the firearm recuperated as well as covering housings recouped from the scene.

" There is a high chance that a tiny contrast, by a guns inspector, will confirm the organization in between the gun's ballistic proof," the citation from the detaining officer states.

Johnson's document shows no previous arrests for terrible criminal activities or felony sentences. His address on the apprehension citation listed no residence address but "CAL," meaning city at big.

One Facebook Live video taken at the time of the shooting by a person in the group shows up to show a guy in a various colored hooded sweatshirt shooting a handgun at a team of officers. A male was nabbed putting on a t shirt that appeared to match that summary.

The two police officers injured in Wednesday evening's shooting were determined Thursday early morning as Maj. Aubrey Gregory and Robinson Desroches, an officer with LMPD's 2nd Department that has been with the division considering that March 2019.

Gregory was struck in the hip and also was released from the medical facility overnight, LMPD acting Principal Robert Schroeder said, while Desroches undertook surgical treatment after being hit in the abdominal area. He is also anticipated to make a complete recuperation, Schroeder stated.

" Last night's circumstance could have been so much worse for our policemans and also for individuals that were protesting when the shooting rang out," Schroeder stated. "… We are very fortunate these 2 officers will certainly recover."

The night before, Schroeder described the tense scenario as "extremely significant" as he talked to press reporters in a press instruction that was broken up after just minutes.

" I am extremely concerned about the safety and security of our officers," Schroeder said. "Clearly we've had actually 2 officers shot this evening, and that is extremely significant. … I assume the security of our police officers as well as the neighborhood we offer is of the utmost value."
And also to believe … every one of this could have been avoided had they jailed the police officers that killed Breonna Taylor.
Suspect Who Shot 2 Louisville Cops During Breonna Taylor Protests Identified is a message from: Chatter On This – Popular Culture, Information & & Videos
Kanye West gives Kim Kardashian birthday hologram of dead father
[ad_1]

Earlier this week, the reality TV star
was mocked on social media for revealing she had taken her family to a private island for her birthday.
[ad_2]

Source link
Covid: Wales 'will not have local lockdowns after firebreak'