To do in San Francisco: Future Perfect: A Postcapitalist Adventure from Free Maker on March 24
By Blair Morris
September 23, 2019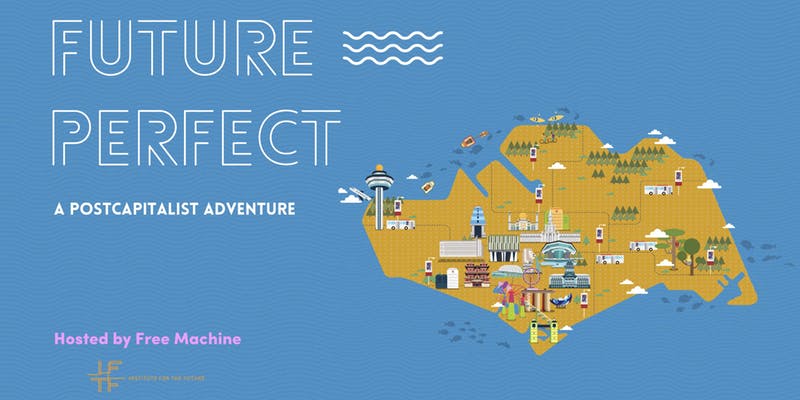 [Editor's note: I'm on the advisory board for Free Machine, a nonprofit that describes itself as an "LA-based collective of UX designers, artists, urban planners, and policy wonks. By using the tools of culture to shift the conversation around tech and society, we aim to shape a hi-tech future that is equitable, sustainable, and abundant." The following is from Ben Gansky, Free Machine's executive Director]
I 'd like to welcome you to join me at Free Device's Future Perfect: A Postcapitalist Adventure on Sunday March 24 th at 4pm at Manny's in the Mission, co-presented by Institute for the Future! What is Future Perfect? Who is Free Maker? Where is Manny's? Continue reading!
Future Perfect: A Postcapitalist Experience is a live group choose-your-own-adventure in which participants take on the functions of neighborhood council members in an envisioned society, called Tomorrowland. Confronted with a series of occasions and emergency situations developed by emerging automation and environment modification, councils must discuss and vote on the policy choices that (they hope!) will move their society into an ideal future. Tomorrowland's story will unfold over a twenty-year duration, with guest looks by unique interest lobbyists and local specialists including context and insight to these complicated subjects. What will be the future of Tomorrowland? It's up to you! (This occasion is $5, with all proceeds to be donated to Data for Black Lives however nobody will be turned away for absence of funds: you can book your ticket here).
Free Device is an LA-based collective of designers, artists, city planners, and policy wonks. By utilizing the tools of culture to shift the discussion around tech and society, we aim to shape a hi-tech future that is equitable, sustainable, and abundant. This technique is planned to sign up in the domain of public policy, eventually resulting in democratic oversight and public ownership of innovation. More information at freemachine.org.
Manny's is a civic celebration area in the heart of San Francisco that combines a coffee shop, dining establishment, civil liberties themed bookstore, and a community event and programming area. It lies at 3092 16 th St, in the Objective District of San Francisco. https://welcometomannys.com.
Intend to see you there!