Newest call to stop creepy tech likely to fall on deaf ears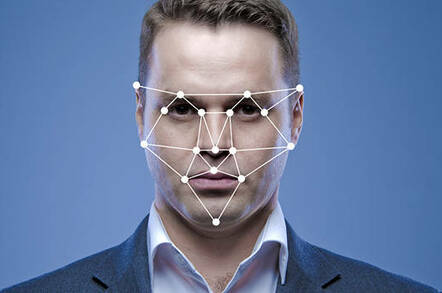 Updated The UK federal government should slap a "moratorium on the present use of facial recognition innovation, with "no further trials" up until there is legal framework in location, a Parliamentary committee has alerted today.
In an excoriating report (PDF), the Science and Innovation Committee revealed a series of concerns over the federal government's method to biometrics and forensics.
Norman Lamb MP, Chair of the Science and Innovation Committee, stated:
" The legal basis for automatic facial acknowledgment has actually been cast doubt on, yet the government has actually declined that there's an issue. It must. A legal framework on using these technologies is urgently needed. Present trials need to be stopped and no additional trials should take place till the best legal structure is in place."
There is growing evidence from respected, independent bodies that the absence of legislation surrounding making use of automated facial recognition has called the legal basis of the trials into concern, stated the committee.
An independent report from Essex University previously this month, found that just 8 out of 42 facial acknowledgment matches trialled by the Metropolitan Cops were precise.
Although following its publication, House Secretary Sajid Javid continued to give his backing to its extremely questionable usage.
In contrast, the other day Oakland, in California became the 3rd US city to prohibit the use of facial acknowledgment technology.
MPs also discovered development has "seemingly stalled" on guaranteeing that the custody images of unconvicted individuals are erased. "It is uncertain whether police are unaware of the requirement to examine custody images every 6 years, or if they are just 'struggling to comply,'" said the report.
There are now around 21 million shots of faces and recognizing functions like scars or tattoos in the custody image database. This consists of pictures of people who have not been charged with a criminal activity.
It stated: "Police ought to provide a higher concern in the allotment of their resources to ensure an extensive manual removal procedure of custody images in compliance with nationwide guidance.
" In turn, the Federal government should reinforce the requirement for such a manual system to erase custody images and present clearer and more powerful assistance on the procedure. In the long-term the Federal government should buy automatic removal software application as formerly assured."
On the subject of the federal government's 27- page biometrics method, the committee repeated its issues that it "was not worth the five-year wait."
It said: "Probably it is not a 'technique' at all: it lacks a coherent, forward looking vision and stops working to address the legal vacuum that the Office has enabled to emerge around brand-new biometrics."
Eventually, the strategy represents "a missed chance" to create proper oversight of the technology.
" Just developing an oversight board, without any legal powers, is unsatisfactory provided the extremely invasive nature of the innovations. Even more, the development and usage of biometric technologies must be transparent and include as much public awareness and engagement as possible, to make sure that there is public rely on the innovations. Unfortunately, public engagement has been sorely missing from the Office's approach to date.
" Its ongoing 'assessment' on the governance of biometrics has no released terms of referral and there is no apparent method for interested parties to participate. This is not excellent enough."
The Register has asked the Office for a remark. ®
Update to include 16: 01 BST 18/07/19
A Home Office spokesperson got in touch to say: "We support the cops as they trial new technologies to safeguard the public, including facial acknowledgment, which can assist them identify criminals and suspects.
" The Government thinks that there is a legal framework for using live facial recognition innovation, although that is being challenged in the courts and we would not wish to pre-empt the result of this case.
" However, we support an open argument about this, consisting of how we can minimize the personal privacy impact on the general public. In addition to existing oversight the House Office is evaluating alternatives to simplify and extend the current governance to guarantee that as these brand-new technologies are developed we preserve public trust and self-confidence."