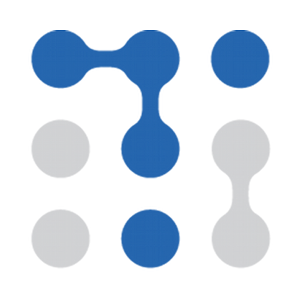 170 Years Of German Publishers Demanding Unique Copyrights For Journalism Because Of New Innovation
By Blair Morris
January 21, 2020
from the crying-wolf dept
While much of the focus on the debate over the EU Copyright Instruction has focused on the upload filters of Short Article 13, we ought to be equally fretted about the bit taxes of Article 11, which journalists have currently made clear will be utilized to enrich publishers at the cost of actual journalism(that is, if it causes any loan at all– since efforts to pass basically the very same law in both Germany and Spain stopped working to produce the anticipated profits windfall).
Former Icelandic Parliament member Asta Helgadottir recently assembled quite an incredible Twitter thread detailing 170 years of German news publishers requiring special additional copyrights just for their market– each time firmly insisting that without it, new technologies would kill journalism. You can likewise check out the entire thing on a single page at Threader, but here's a (lightly edited) snippet:.
1850: German Press publishers want #copyright of news because the recently gotten here technology of the telegram is ruining their organisation design. It is turned down.

1886: German Press Publishers desire news to be covered by copyright in the Berne convention. It is rejected, and copyright exception for news is established.

1908: German Press Publishers wish to limit the possibility of reproduction of news by #copyright in the Berlin conference for the Berne convention. It is turned down, as copyright is meant for inherently creative production.

1908: The Berlin conference thus restates their 1886 difference of innovative production and non-creative details and news with regards to #copyright defense.

1925: The conference of industrial home in the Hague rejects a proposal to make news commercial home, mentioning the decision of the Berne convention.

Seventy-five years of trying to make some copyright protection of news had failed. Trying to cover news by #copyright appeared to be hopeless.

1920 s: The cordless technology threatens the recognized German Press Publishers. The reality that any owner of a wireless might listen to the news! Blasphemy.

1920 s: "News Theft" takes off in Germany. The huge press publishers are amazed by the truth that individuals are not ready to pay a substantial fee to purchase their printed product.

1927: The Germans lobby for a resolution within League of Nations providing unpublished news #copyright protection, governmental news in the general public domain, but published news depended on each nationwide authority.

1928: The German ministry propose a law to safeguard news of the day and various info with copyright in your home. "vermischte Nachrichten tatsächlichen Inhalts und Tagesneuigkeiten".

1928: The introduction of the radio was among the most significant reasons in the German's brand-new News law as it undermined the news industry.

1928-1933: The argument of the new German press law continues but is never ever recognized since the ascension of the Nazi federal government and brand-new press control laws made it redundant.
It goes on from there into modern times, and the story is constantly the same. German publishers demanding special additional copyrights on accurate reporting, and whining over and over once again about new technology distressing its service model and threatening the "future of journalism" or whatever. And every single time they were incorrect. They didn't get the unique copyrights and journalism survived (and sometimes flourished).
Provided this background, why is it that EU bureaucrats are now suddenly taking those extremely same German publishers at their word when they insist that the web is destroying their company, and they need these unique copyrights (with the friendly name of "neighboring rights") that serve no function aside from as a wealth transfer from internet companies to legacy publishers who have failed to innovate?
Submitted Under: article 11, copyright, germany, journalism, neighboring rights, press